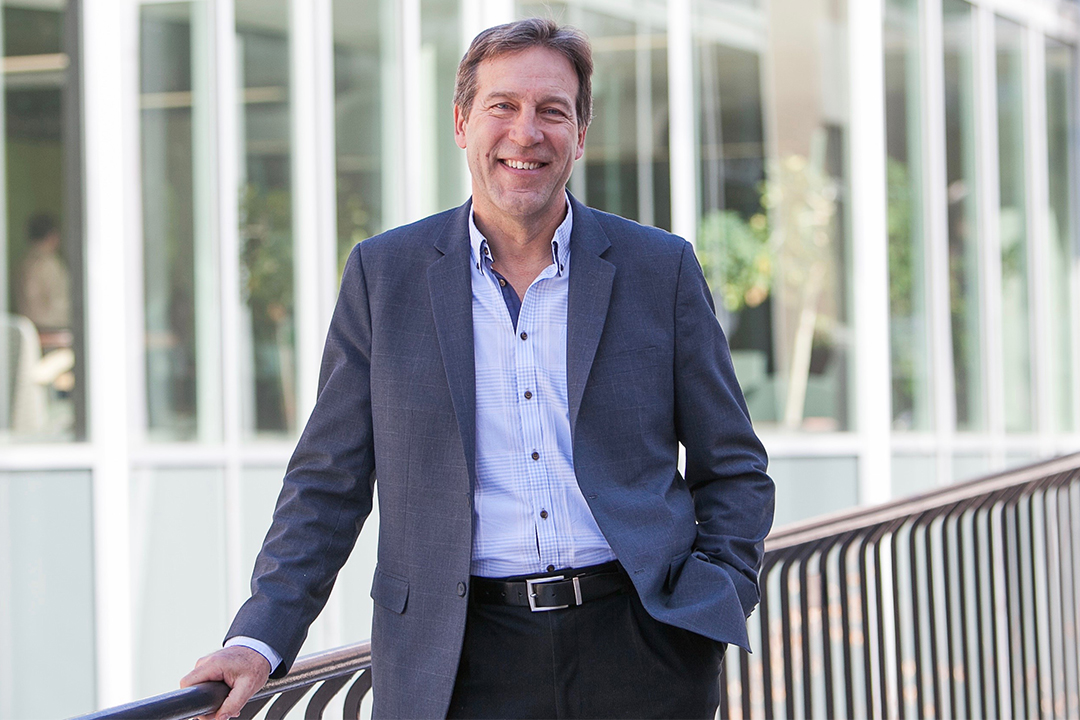 "Working with our partners in the livestock industry, Indigenous groups and other leading academic institutions, we will place Canada on the global stage of animal conservation and production," said USask Vice-President Research Dr. Baljit Singh.
"This expert multidisciplinary team will apply genomics and other new technologies to the beef sector to enhance production, livestock health, and food safety, as well as reduce greenhouse gases for a more sustainable future."
The wide-ranging research program, made possible through CFI infrastructure funding, includes working with Indigenous communities to develop the world's first bison genome biobank at the university's Livestock and Forage Centre of Excellence (LFCE).
Prime Minister Justin Trudeau today announced more than $518 million to support the infrastructure needs of universities and research institutions across the country.
"After the near extinction of bison 100 years ago, Canada has led the way in bison conservation, but due to small genetically isolated herds and disease, bison remain at less than two per cent of their historic population. Without conservation efforts, bison as a distinct species would cease to exist," said team leader Dr. Gregg Adams (DVM, PhD), a specialist in reproductive biology at USask's Western College of Veterinary Medicine (WCVM).
Genome biobanks are used to store and redistribute genetic material to preserve genetic diversity. Adams and other researchers will use genomic tools to identify and restore the natural genetic composition and genetic diversity of Canada's plains bison and wood bison populations, ensuring the species will survive for generations to come. The work has the support of the Assembly of First Nations and other Indigenous groups.
"A genome biobank provides one of the best opportunities to revitalize the bison species and will serve as an excellent model that can be applied to other threatened Canadian species such as caribou," Adams said, noting that more than 30,000 animal species are at risk of extinction worldwide. 
New knowledge, technical expertise and genetic material will be shared with zoos around the world, including with the Toronto Zoo, a longstanding research partner with its own viable herd of wood bison.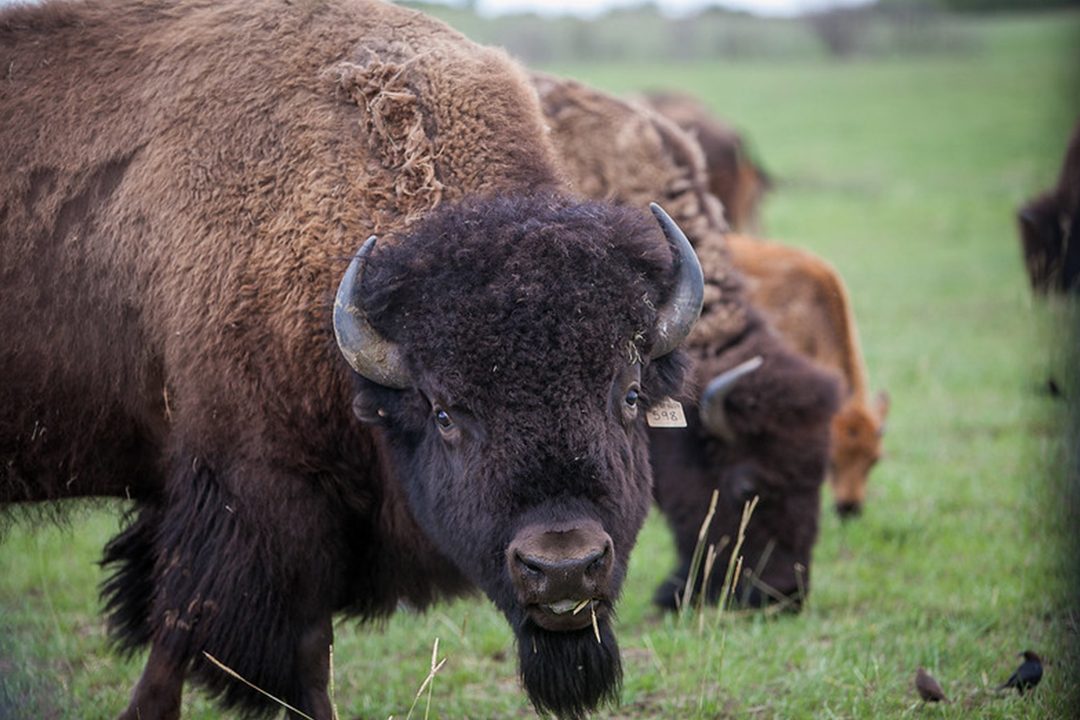 Bringing together experts in areas as diverse as reproductive technology, beef cattle health and disease, genomics, microbiomics, and bioinformatics, the research program—"Integrated omics for sustainable animal agriculture and environmental stewardship" or "IntegrOmes" for short—will include a fibre optics network linking on-campus labs with the LFCE to enable rapid transfer of large volumes of data. 
A key benefit to beef producers will be development of new genomic tools to enable trait selection, enhance genetic diversity, and diagnosis of disease-causing microbes in herds.
"Our aim is to make it easier for cattle producers to identify and breed animals with desirable traits such as better meat quality, stronger immunity against disease, improved production efficiency (associated with reduced greenhouse gas emissions), and better adaptation to their environment," said University of Alberta researcher and team member Dr. Graham Plastow (PhD), an internationally recognized expert in the use of genomic tools for selecting desirable traits in cattle and pigs.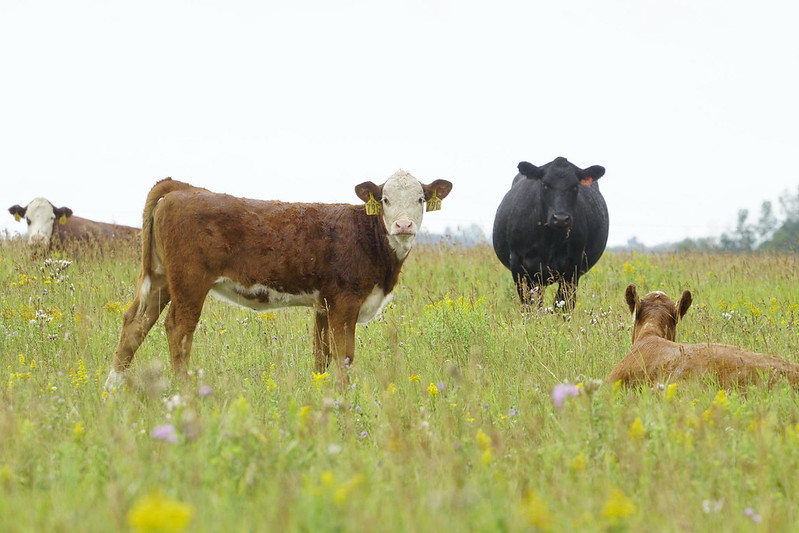 "This work will lead to innovations that benefit a host of individuals and organizations, including livestock producers, veterinarians, and policy makers."
To stay globally competitive, Canada's cattle industry—which accounts for $18 billion of this country's annual gross domestic product—must reduce its environmental impact and battle antimicrobial resistance, said Adams.
"The cattle industry is under a lot of pressure to be more sustainable and eco-friendly, and we hope to be part of the solution," he said.
The IntegrOmes program will make possible real-time diagnosis of disease and appropriate use of antibiotics in both beef cattle and bison herds, thus reducing antimicrobial resistance. Adams and his team will develop better tools to test wildlife and domestic animals to identify and prevent spread of diseases including those that can spread to humans.
With the new funding, a cow-calf and bull handling facility will be built at the LFCE's Goodale Farm and will house the new genome biobank. The animal handling facilities at the LFCE's Specialized Livestock Research Facility will be renovated and expanded to enable safer and more efficient collection, cryopreservation and transfer of genetic material among bison herds.
New equipment for high-performance computing and data handling, as well as for genetic sequencing, will be installed at an on-campus genomics lab for use by the WCVM and the university's College of Agriculture and Bioresources (AgBio).
Some of the CFI funding will also be used to purchase and outfit a mobile lab for conducting time-sensitive testing of animals away from the USask campus, such as bison herds or potential disease outbreaks on farms.
USask researchers include WCVM researchers Dr. Cheryl Waldner (DVM, PhD), Dr. Dinesh Dadarwal (BVSc & AH, PhD), and Dr. Jaswant Singh (BVSc & AH, PhD), as well as Dr. Matthew Links (PhD) in AgBio. Other team members include Toronto Zoo reproductive biologist Dr. Gabriela Mastromonaco (PhD), University of Calgary evolutionary ecologist Dr. Jocelyn Poissant (PhD), and veterinarian and cryobiologist Dr. Muhammad Anzar (DVM, PhD) of the Animal Genetics Resources of Canada program at Agriculture and Agri-Food Canada.
Building on an existing collaboration with Saskatchewan Polytechnic (Sask Polytech), research and technical training related to secure transfer and management of big data will be carried out, working with Dr. Terry Peckham (PhD), director of  Sask Polytech's Digital Integration Centre of Excellence Technology Access Centre (DICE-TAC).
Adams says the program will also help train the next generation of wildlife veterinarians, biologists, and scientists with skills to incorporate new strategies in their species management plans. 
With the CFI contributing 40 per cent of total program funds, the team will seek an additional $10.1 million from other public and private sources.
A powerhouse for innovative research, teaching and industry engagement, the LFCE is a complex of field and science labs focused on improving all aspects of livestock production. It includes almost 9,000 acres of land, a 1,500-head feedlot, a 400-head cow herd and 115 bison.